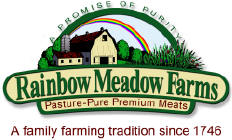 Pickup/delivery locations:
New Bern Farmer's Market - 421 South Front Street
Every other Saturday
Please call (252) 747-5000 or email, whiskeypig123@gmail.com to find out specific dates.

State Farmer's Market - 1202 Agriculture St., Raleigh, NC
We are located in the Market Shoppes building. Our booth is open every Saturday and Sunday 9am-3pm.

The Market at Cedar Point -1046 Cedar Point Road, Cedar Point, NC 28584


Western Carteret Farmers Market at Cedar Point (2 Saturdays/month from 9am-2pm)

Whiskey Pig Craft Butchery and Deli 214 N. Herritage St Kinston, NC 28501
919.922.3596

We also can ship to your address.